Rob-Arch 2018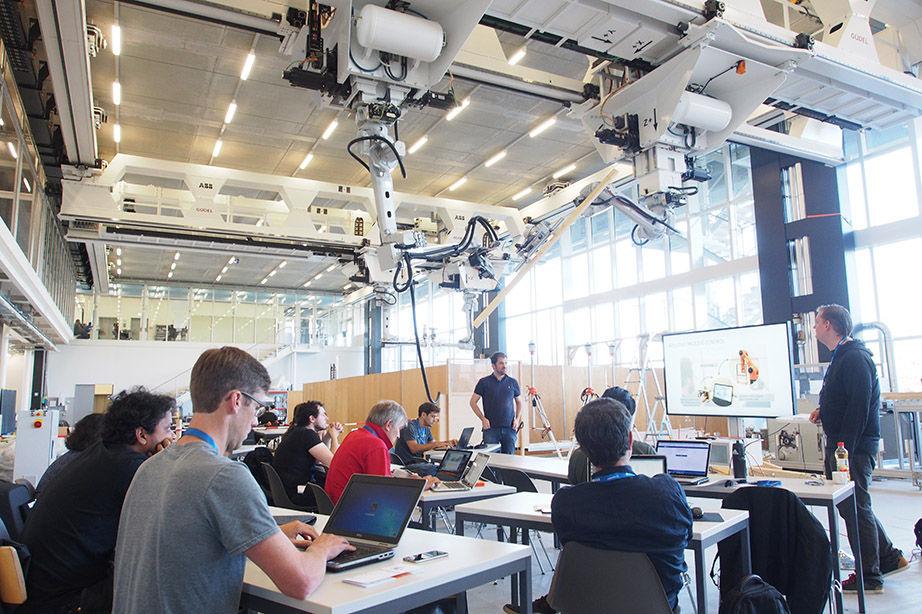 Sigrid Brell-Cokcan (Pres. of the Assoc. for Robots in Arch) headed the panel discussion which discussed and addressed the various challenges and problem faced by today's construction industry trying to implement robotics. Johannes Braumann (Association for Robots in Architecture, UfG Linz) conducted the KUKAprc robotic workshop which showcased the use of newly developed KUKA|prc software plugin in Autodesk Dynamo for parametrically controlling robots.
Following the workshop, researchers Sven Stumm and Pradeep Devadass from Individualized Production, demonstrated fabrication and assembly of complex space frame timber system using mobile robotics employing the KUKA KMR iiwa.
Sven Stumm and Pradeep Devadass presented their research papers on "Haptic Programming" and "Altered Behaviour" respectively at the conference.
Sep 16, 2018