Exkursion FAIR Darmstadt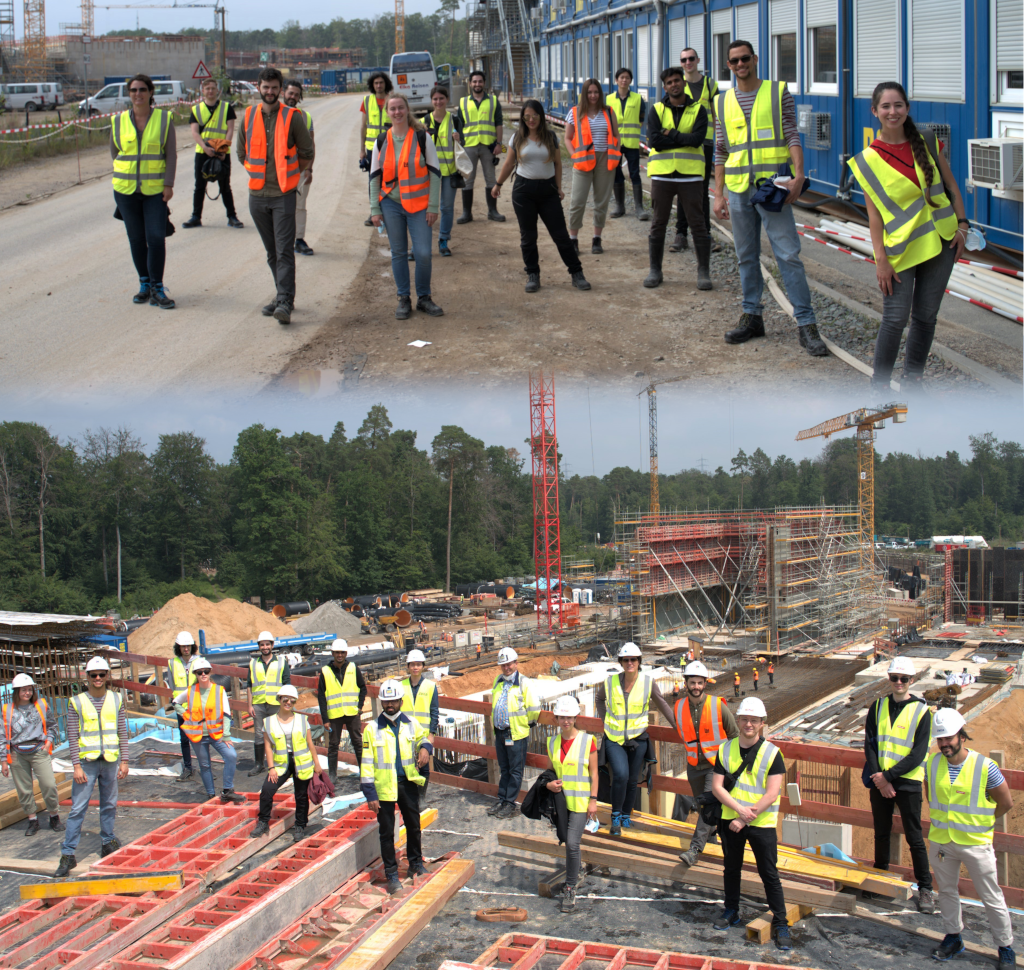 Students of the Master's program Construction & Robotics as well as employees of the Chair for Individualized Production of RWTH Aachen University (under the direction of Prof. Dr.-techn. Sigrid Brell-Cokcan) visited PORR's largest construction project to date, FAIR (i.e. the Facility for Antiproton and Ion Research), in Darmstadt.
A particle accelerator with a 1.1 km long accelerator tunnel and buildings above is being built on a 20 ha site. PORR is responsible for the shell construction of the northern section of the facility. After an introduction to the construction project for heavy ion research by the head of technical office Thomas Beckmann and Saleem Javed, the students were guided through the construction site.
The dimensions of the overall project become apparent, for example, by the 6-meter-thick, massive reinforced concrete structures and 25 km of cable pipes, and present a challenge for construction site logistics.
Special thanks for making the site visit possible to the innovation team of PORR AG, Karina Schiefer, Lina Wallmann and Estefania Betancourt. Also, a big thanks for guiding the construction site tour to PORR GmbH&Co KGaA, Thomas Beckmann, Karim El-Joudi, Saleem Javed, Berge Kuhn and the whole project team. We wish them great success for the further execution.
We are very grateful to our Premium Member PORR AG for inviting the Master Construction&Robotics students to the impressive construction site of FAIR Darmstadt. Learning from experts in the construction industry rounds up the curriculum in the best way!
Jun 25, 2021