CR Master - Design Driven Project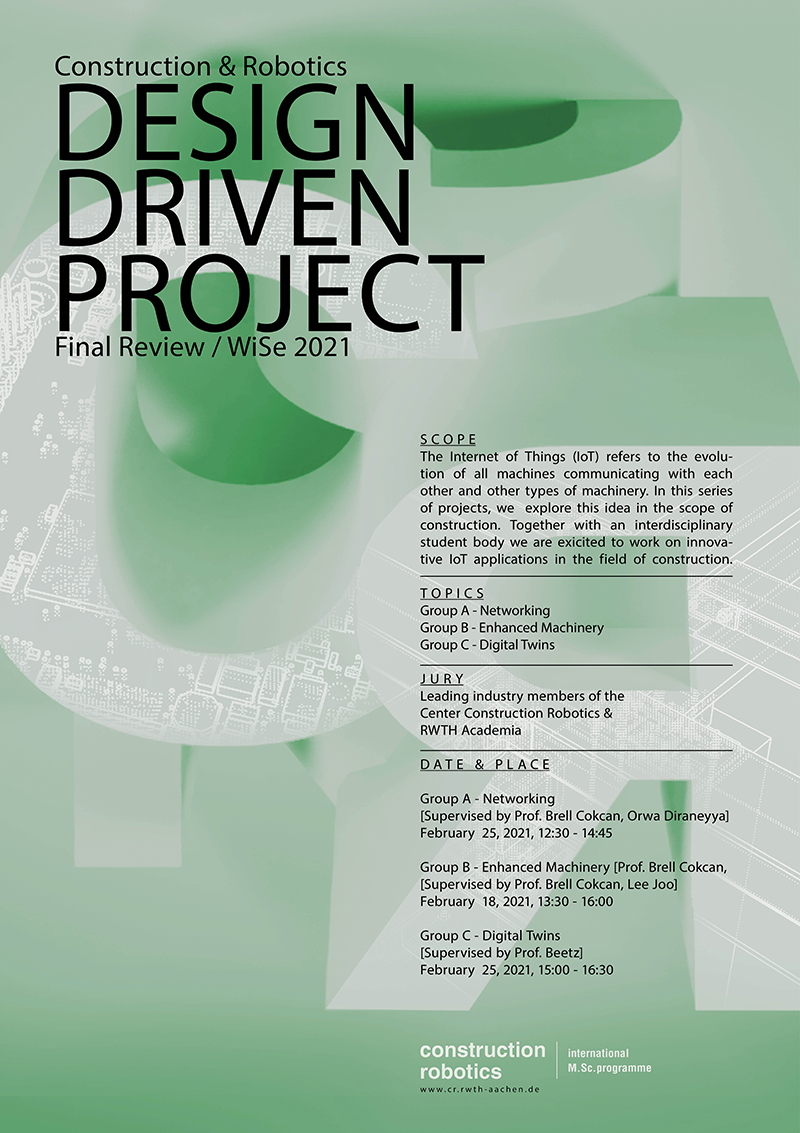 We are happy to announce the final presentation of our second batch of students of the international Master of Construction & Robotics (CR). Once again, we invite a top-class industry jury to represent the board members of the CR programme and our premium members of the Center Construction Robotics, to help guide the concepts and the developments on the reference construction site on the RWTH Aachen Campus West.
We look forward to seeing you all and to the presentations.
Feb 16, 2021